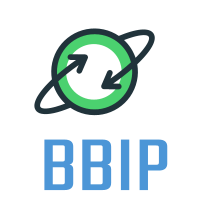 BBIP Broadband Internet Comparison Website
Possibly the most professional broadband internet service broker in Hong Kong.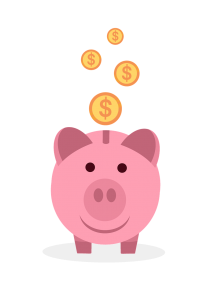 Provide quotations for mobile internet, mobile data, broadband internet, landlines and cable TV. We service individuals and businesses alike with the best offers and the most suitable plans.
Call for Quotation
2121 1544
---
To get a Broadband Internet Quotation.
Compare offerings from to get the best prices and coverage.
---
---
Call 2121 1544 to learn more about the prices and coverage of 6 Broadband Internet Service Providers.
Hong Kong Building Structures are very complex. However, it doesn't matter to us. Whether you are living in public housing, HOS, private estates, village house, detached building, housing estates, chained housing, quarters, Chinese quarters, squatters, sub-divided flats our specialist will be able to assist you in inquiring about coverage. We will be able to provide information to you before you make a property purchase or sign a lease, so you can make an educated informed decision.
Call for Coverage
2121 1544
---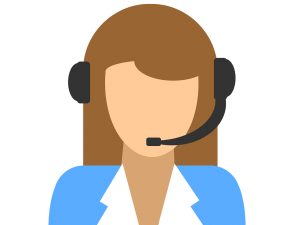 Why do we need to compare
Speed Comparison
Althought they are all broadband internet service and claim to be high speed, they are not the identical. Different companies and different buildings varies greatly in speed. With different technologies and limitations, the best FTTH fibrebroadband is

1000 times

faster than the slowest ADSL broadband connection.
8M
100M
1000M
1000M
Contract Length
Although they are all broadband internet service and claim to be flexible to the toe, their contract length varies. If you are planning to emigrate or planning to move, you should choose one that's suitable for you. Common contract periods are 1 month, 6 months, 12 months, 24 months, 30 months.
1 Month
12 Months
36 Months
60 Months
Price Comparison
Although they are all broadband internet service and claim to cheap, their prices are as unpredictable as the weather in London or Boston. Although it's rare the cheapest broadband can be as low as $78 and the priciest broadband can be north of $2888. You should pick a sweet spot that is suitable for you. For most families,

100M, 500M, 1000M

should be more than enough for serving multiple family members simultaneously. 
$78
$228
$2888
---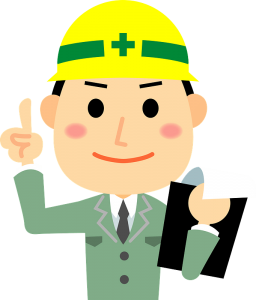 Technology changes in blink of an eye,5G,WIFI,LTE,HSDPA,4G,FTTH,FTTB,ADSL,VDSL ,OOT,VOIP,MBLS,VPN,GSM,RJ45,RJ11,SIP,STP,HUNTING line,technical jargons are plentiful and hard to gasp. Our sepcialist are able to help silver mature consumers, so consumers dare to ask and chose not to pass. If you have any questions, don't hesitate, give us a call.
---
and get professional help.
If you have any problems, please contact us.


info@techiteasy.online


+852 2121 1544


+852 9749 8987


59 Des Voeux Road Central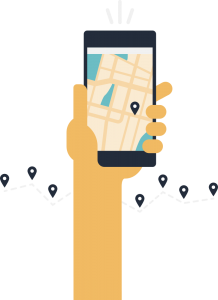 可能係全港最專業的寬頻報價服務! 如果你家中寬頻上網服務到期,好多時你會發現,無論係什麼服務供應商,即使你係舊客戶,如果自動續約,價錢都可能比新客戶更貴!宜家咁多電訊供應商,個個都話自己提供「最強海外寬頻」、「最快光纖網絡」、「最穩定既上網計劃」,寬頻計劃既價格同月費又每分每秒咁改變,同睇住個股票市場冇分別。比貴左既話,隨時無左過千元!精明的消費者一定要識得揀,咁先可以慳得幾多得幾多!不如等BBIP 幫你比較各大供應商嘅上網價錢,等你可以做個精明消費者啦!
BBIP 香港電訊月費報價平台,提供即時報價,包括手機月費,寛頻上網,固網電話及收費電視 。你可以進行光纖寬頻上網價錢比較及優惠以及寬頻電話上網比較。同時可以獲取電訊商優惠情報。BBIP覆蓋個人及商業電訊產品 。無需登記個人資料,亦不必提供電話號碼即可使用報價。且所有報價均由各電訊商的合資格職員提供。 你可以在這裡進行光纖入屋寬頻上網價錢比較!就算你想搵光纖入屋,快速寬頻報價/簡易寬頻比較/hkt寬頻, pccw 寬頻,hgc 寬頻,i cable 寬頻,都再唔使周街走,我地幫到你。
BBIP 提供多元化的寬頻計劃及超貼心的客戶服務,讓你以大眾化價格盡享極速、穩定及順暢的光纖上網體驗。本公司可以提供最抵寬頻報價:公屋寬頻,居屋寬頻,私樓寬頻,唐樓寬頻,村屋寬頻,劏房寬頻。家居電話。寬頻電視(Now tv ,有線電視 ) 4G/4.5G/5G 手機上台優惠。在這裡,你可以輕鬆地取得各大電訊商的報價,方便地作出選擇,最適合你的電訊服務。又或者你想找香港辦公室寫字樓,工商業大廈,商場,樓上舖,地舖的寬頻上網以及電話的報價!BBIP都可以幫到你。
BBIP 是一個免費的寬頻報價服務 : 家用及商用寬頻服務 : 提供香港6大寬頻及電話服務商計畫。就算如果閣下不清楚住址有什麼網絡覆蓋,專人都可以為你提供資料。無論什麼寬頻供應商,如果你是舊客戶價錢有可能比新客戶貴,供應商看準舊客戶方便心理,從而續約比新客戶貴,貴公司為客人提供價錢參考可以免費比較
本公司與以下公司無關,包括報價鴨QUOQUOAPP,求PLAN王,香港電訊寬頻報價谷,寬頻先生,香港電訊月費報價平台,家居寬頻 報價王,Telcocheck,家居寬頻報價《最抵寬頻報價》-家居寬頻《即時報價》,,電訊寬頻報價聯盟,168,EONE BOARDBAND,broadband.com.hk 家居寬頻 商業寬頻 報價王,Price Broadband, hkbizbroadband, 轉台鳥, Superbroadband, 寬頻報價, Broadbandhk.net, 超級寬頻報價王, 寬頻仔 / 寬頻街 / Internet Guide,Broadband Weebly,Broaand寬頻推介,中小企資源網, Broadbandquotation。
---